The current state of Australia's solar industry has an active tendency to develop the use of solar energy both in the residential sector and to meet corporate and government needs.
According to a solar map developed by the Australian PV Institute (APVI) using data from the Australian Bureau of Statistics, this is what the density of photovoltaic installations in Australian homes looks like. With this in mind, we can estimate the total photovoltaic capacity of each state, as well as analyze which corporations in which region are best to cooperate with.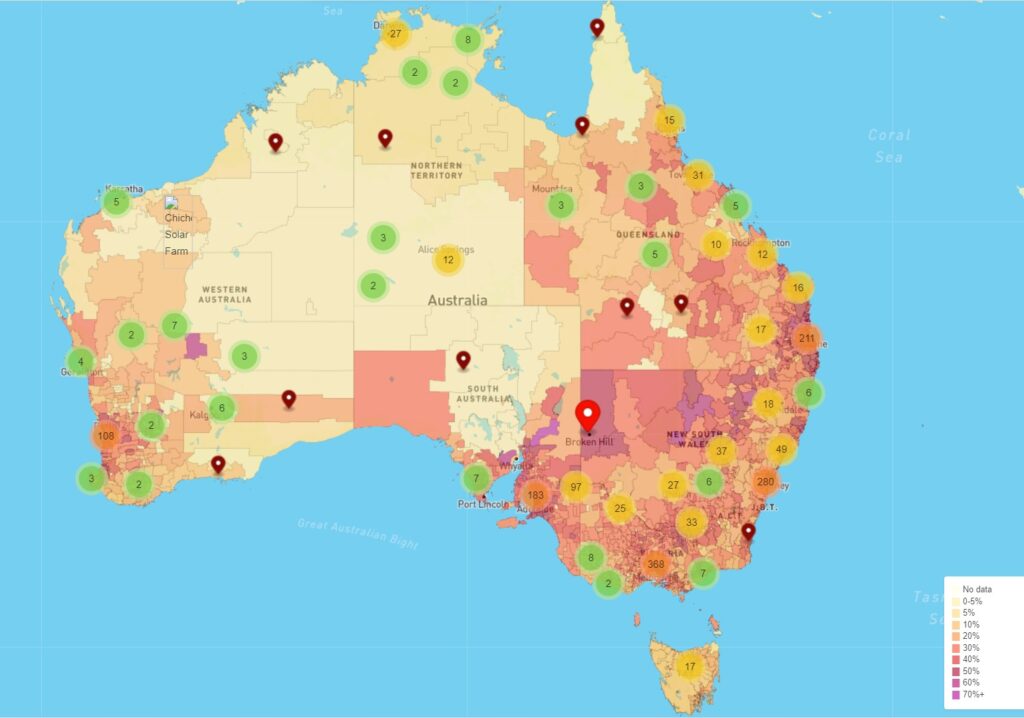 However, the Australian government wants to do more. In particular, The Guardian, quoting Jim Chalmers, the Treasurer, noted: "Cleaner and cheaper energy is central to our growth strategy for the Australian economy". Therefore, the solar energy sector will offer new capacities.
Interested representatives of the solar industry need high-quality software for responsible work. A good solution would be VDR, a project management software that allows for due diligence before mergers and acquisitions and has a clear set of tools for working with solar data.
The main features of using virtual data rooms to organize the work of solar cluster companies, as well as the conditions for a competent combination of VDRs with solar energy, will be discussed below.
Unveiling VDRs: Australia's Digital Backbone for Solar Projects
A virtual data room is a special software that uses cloud storage technology and allows you to upload the necessary data for shared corporate access. The main significance of VDRs, as a product of digital evolution, is to provide a client's company with a useful set of tools to optimize document management.
Modern software vendors offer tailored features that can be used to advantage in the work of a company in any industry. In particular, VDRs can offer the following features for representatives of the solar energy cluster:
Storing and sharing big data with colleagues or partners in the energy sector. Virtual data rooms allow you to set limited viewing capabilities for specific text fragments or pages. They also provide access to viewing via a specific IP or for a limited time.
Collaboration in documents. Communication with project colleagues will become even easier and faster, as you can work in a shared file and make relevant suggestions in parallel.
Audit and tracking. Often, the implementation of solar projects, such as the development of a solar farm or other similar initiatives, requires careful and constant analysis and tracking of relevant data. Such data should be recorded in an appropriate log for further study and evaluation of the potential. In a virtual vault, you can not only edit the uploaded files but also control the changes made through audit logs.
All these options in combination will allow you to qualitatively optimize project management in the Australian market.
The Fusion of VDRs and Solar Technical Due Diligence
Virtual data rooms offer a wide range of services. Besides being a convenient storage for storing information and collaborating on files, VDR providers also allow for various types of audits and improve the structure and quality of such audits.
One of the leading software solution providers, Donnelley Financial Solutions (DFIN) noted in its blog that the main advantages of using virtual data rooms include:
Process automation (allows you to conveniently organize the team's workflow);
Structuring of all data and fast exchange (share information in seconds);
Full control and security (only the storage administrator can change viewing or editing rights. The system itself uses appropriate tools to protect data);
Automated access from any device (work with information from any device).
In general, due diligence is an important tool used by companies in various industries. In particular, solar due diligence can be useful for energy projects in Australia, for example, if two small startups want to merge their resources and continue to operate as a joint venture.
A virtual data room for technical due diligence allows customers to take full advantage of the software. Namely:
Data centralization. Solar representatives can upload data to a common network space from different locations. For example, if the main representatives are located at the company's headquarters, and the rest of the team is directly on the solar farm.
Security and protection. Ensuring a high level of security is an essential component of any software in modern times.
Document sharing. VDR allows you to share the necessary files with any other solar companies or government agencies in a few seconds.
Other additional tools can also be useful for companies operating in the solar energy sector. Such software offers streamlined decisions for working with big data or statistical indicators.
Navigating Project Execution with Advanced VDR Features
Due diligence is one of the features offered by a virtual room provider. Cloudficient portal explains that mergers and acquisitions are an important strategic decision that helps protect a company from ineffective decisions. Therefore, the main goal is to thoroughly check the partners' businesses before cooperation or other active interaction.
In addition, due diligence can be useful in the following areas:
Supporting the lifecycle of solar projects. This includes finding additional sources of financing and interested investors who want to support the development of the project.
Multi-format audits. This applies to both audits during the construction of a solar power plant and operational audits when the energy facility is in use and other types of inspections.
Real-time collaboration. Regardless of the client's main goal, they can freely collaborate with the team of different departments of the company in a joint document online.
Third-party integration. Do you want to present your results to interested investors or demonstrate the potential for concluding a solar energy sales agreement? Then grant third-party users the right to temporarily view files and allow them to familiarize themselves with the possibilities of the solar project.
These and other virtual data room tools allow solar projects to develop step by step and in a clear manner in compliance with all legal regulations.